You love everything about your new home or the one that you've been living in for years except for one room… the kitchen. There is definitely a need to have it remodeled, but before you get started, you want to know how long a remodel takes so that you aren't stuck with a kitchen you can't use for too long.
There are several different factors that go into how long a kitchen remodel is going to take depending on what kind of changes you are having made and what features are being included. Generally, from start to finish, your kitchen remodel should take between 30 and 45 days.
Looking at a Kitchen Remodel Order of Steps
You can't simply walk into your kitchen and start making changes without doing the appropriate planning and putting all your steps in order. Well, you can, but you aren't going to be very happy with the results. It may seem like a good idea to just walk in with a sledgehammer and go to town because you have to start somewhere, but you could end up with a great big problem on your hands that you have no idea what to do with.
Professionals aren't going to want to clean up your mess either. Instead, you have to be aware of all the steps required to get from the beginning to the end successfully.
To start out, you should be looking at different ideas either in magazines, online, or by visiting a home improvement store. There are infinite options out there as far as what can be done. The last thing you want to do is get halfway through your project only to realize there is something else that you like better than what you had picked out originally. Take your time on this step. Talk about schemes with your contractor as well because the experienced ones will be able to give you options that you might not even know you have.
Next, think about your home's existing design, and work around it. That's going to be the most affordable way to get the project completed. You could alter the layout of the room, but that's going to get costly when you start working with electrical components and plumbing lines that have to be moved around. It's also going to require more time to finish.
After you have a plan, hire your contractor to draw you a design so you can see clearly what they are going to do and what you can expect in your finished product. Here's where you can make any changes before the real work begins.
Then, work side-by-side with your kitchen contractor picking out:
Tile
Cabinets
Light fixtures
Sinks
Faucets
Flooring
Appliances
Paint
Again, the choices when it comes to these parts of your kitchen are endless. Look at as many options as you can before making a final decision because these are going to be in your home for many years to come. You want to be confident that you are happy with them.
If you haven't selected all the contractors you need to get the job done yet, now is the time to start interviewing. Start with your builder, and then discuss with the one that you have chosen if you are going to need any other professionals working on the job with you. There may be:
HVAC contractor
Electrician
Plumber
Drywall contractor
Painter
Flooring or tile installer
Demolition crew
There are plenty of companies out there that can do most if not all of these tasks with their own crew, but that's something you have to figure out before the project gets underway.
See if there are any permits required to get the job done. Your trusted builder should be able to at least tell you what's needed if not obtain them for you.
Finally, it's time to get the work started. This is the part that takes about 30 to 45 days, depending on who you hire to do the work. Some contractors are going to take less time while some take more. Those details should be outlined before the project begins.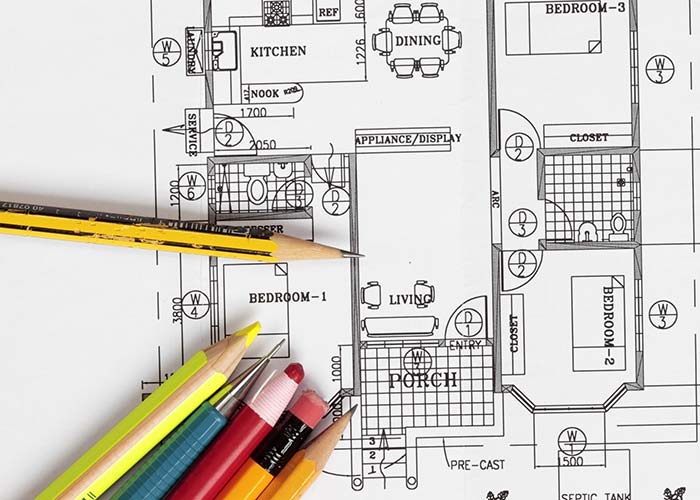 A Breakdown of a Basic Kitchen Remodel Timeline
As you watch your contractor at work, if you have no knowledge of remodeling a kitchen, you might be wondering how long it takes to complete certain parts of the project. When you have a basic idea of when things should be done and the next step should start, you will be a lot more at ease about your kitchen remodel being done on time. While all contractors are different, here's a basic look at how long each part of your project should take:
Demolition – the first step is getting your old kitchen taken out so that the new one can be built. It doesn't always happen in a day though. Expect it to take anywhere from three to four days from start to finish. It's going to be noisy, dusty, and dirty to get the cabinets, countertops, and the rest of your unneeded components out. You may want to consider staying somewhere else while this step takes place.
Electrical work – if you have decided to move things around and you need new wiring done, an electrical crew will take one or two days to get things set up. After the cabinets and flooring have been installed the electric company will spend another day making sure that everything is finalized.
How long does it take to install kitchen cabinets?
The kitchen cabinets and flooring part of the job is one that takes the longest. That's especially true if your cabinets are being custom built. You might see things start progressing in this area, but you should count on it taking anywhere from one to two weeks to get completed.
Countertops – if you are having your countertops fabricated, you can assume this portion of the remodel will take anywhere from seven to ten days. A designer will have to come in and take a look at what they are working with, come up with a design, and have them made to fit. After they are done, your contractor can install them.
Appliances and plumbing – the main parts of your kitchen are complete at this point, so now it's time to start adding in all the extras. If you have decided that you are going to move a sink or dishwasher and there are plumbing lines that need to run, the plumber will come in and take care of that first. Then, all of the appliances that you have selected and purchased get installed. This step can take one to two days depending on how complicated the plumbing changes are.
Backsplashes and tile – most kitchens are outfitted with coordinating backsplashes or tiles to add to the elegance of the final look. You should have picked out these prior to the start of your remodel, and your contractor is now going to take about two or three days to get them installed. After everything has been installed, it takes about a day to get the grout work done and dried so that the job can continue.
Painting – there are different options when it comes to the paint work being done, and that's going to depend on what your builder wants to do. Sometimes it's done before cabinet installation, others like to wait and do it after. Whenever it gets done, it's going to take at least two or three days.
Inspection – the final inspection will take just a couple of hours. These are done by third-parties usually to ensure that all the plumbing and electric are up to code if you made any changes. If you skipped these parts of your kitchen remodel, you won't have to worry about it.
Cleaning up – after everything has been cleared and approved, your building crew is going to spend about a day cleaning everything up. They may even have a professional cleaning crew come in to ensure that everything looks like brand new for your final approval.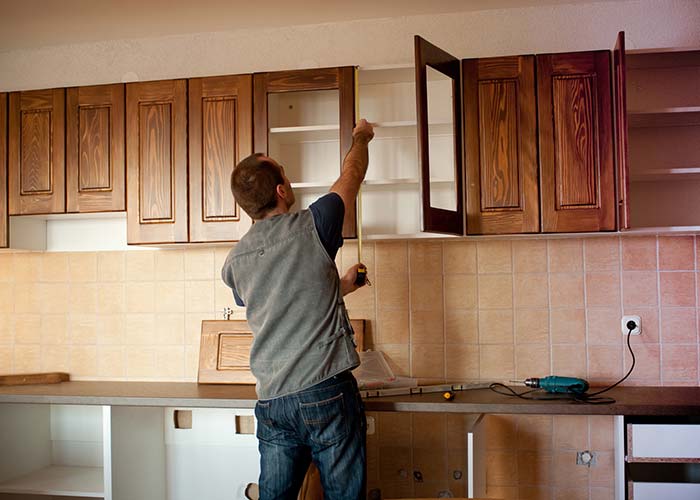 Choose Greater Boston Kitchen Remodeling for Your Kitchen Remodeling Project
One of the most difficult parts of getting a kitchen remodeling project completed is selecting the right contractor to do the job. You want someone with experience, reasonable prices, friendly staff, and one that provides you with exactly what you're looking for in a finished kitchen. With Greater Boston Kitchen Remodeling, you can expect to get exactly that. We serve all of the Southern New England area with fast, friendly, and reliable service. Your satisfaction is always our number one priority.
When you choose Greater Boston Kitchen Remodeling for your kitchen remodel, you get to keep half of your money until the job is done and you are happy with the results. The price we give you is the price you will pay. There will never be any hidden costs that show up at the end.
The timeframe that we give you for completion comes with a guarantee, so you can rest assured your project will be done when we tell you it will be. If you want to finance, we can help you with that too. Count on our skill, experience, and dedication to you and your kitchen remodel. The end result will take your breath away!