Are you wondering how to style a bathroom counter so that it's organized yet attractive and stylish? This can pose a challenge for most homeowners! Bathroom counters are often covered with personal care items, all of which you probably use every day. In turn, it's difficult to make them look good while still ensuring they're functional and useful.
How to style a bathroom counter:
Start by decluttering.
Organize your items according to frequency of use.
Use decorative trays and baskets to "anchor" items.
Install shelves if needed.
Add simple decorative touches.
If you're curious about how to style a bathroom counter in your home, this blog can help! Checking out these steps in more detail can be just what's needed to tackle your space. Also, you might find that it's time to call a bathroom renovation contractor as well. A new space can mean accessible storage and an appearance you love.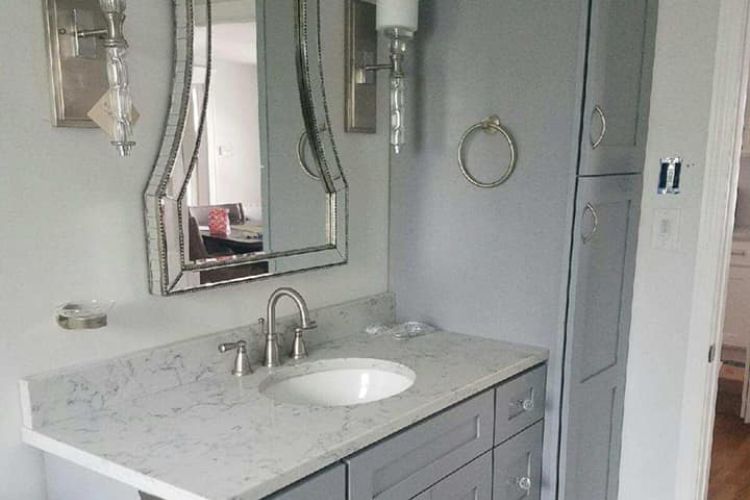 How to Style a Bathroom Counter In Your Home
You can learn how to style a bathroom counter in your home in just a few simple steps. Here's a few to get you started. This is a great option is you're saving up for a bathroom remodel too:
Start By Decluttering
Declutter your bathroom counters before doing anything else! Toss out expired makeup and personal care items. Next, store anything you don't need to keep on the bathroom counter. For instance, you probably only need one razor at the sink! Store surplus items in a cabinet or drawer.
Organize Items
Organizing items on a bathroom counter is often a challenge for homeowners. A good "rule of thumb" is to keep items you use every day in front and at your fingertips. Put items you don't use regularly at the back of the counter or in a drawer.
As an example, many women use certain eyeshadow palettes and lipsticks on special occasions only. In turn, they shouldn't be in the way of makeup items you use daily. Put those at the back of your makeup tray or even in a drawer.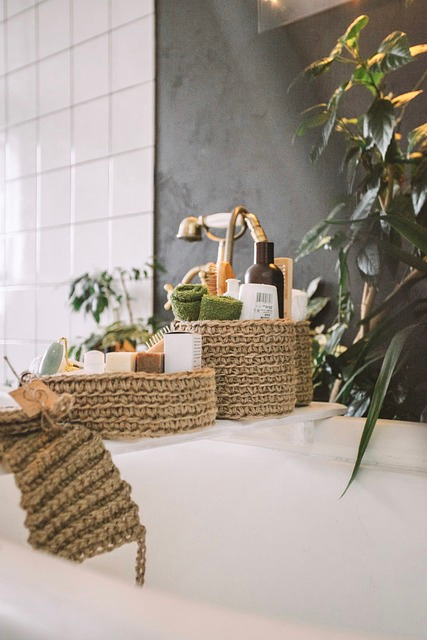 Use Trays and Baskets
Once you've pared down the items you need to keep on your bathroom counters, invest in some decorative trays and baskets. These help to keep things in their place and make them look more attractive as well.
Baskets are excellent for items like towels and anything unsightly you want to hide. Trays are an excellent choice for things you need to access quickly like makeup and shaving products. Ensure you choose materials that won't rust in a humid bathroom and that don't crowd the counter either.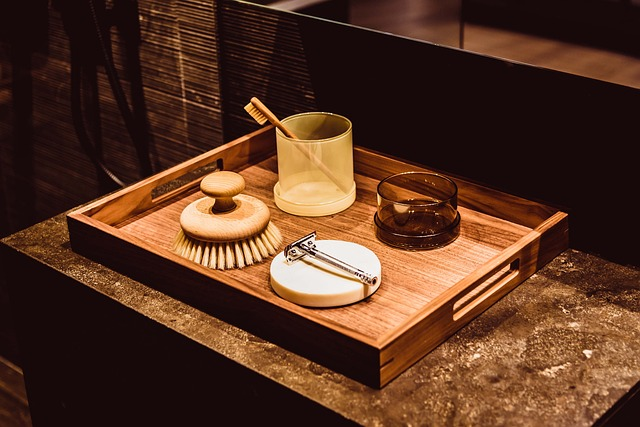 Install Shelves
Once you've done all you can to declutter your bathroom counter and get it organized, you might realize it's time for shelves! Even small shelves on the wall or mirror can help keep more items close at hand. When installing shelves, ensure you anchor them to a wall stud and don't overload them with too much weight.
Also, use caution about glass shelves in busy bathrooms. Knocking one over can mean shattered glass and potential injury! Lastly, consider using baskets for items you want to keep on those shelves. This ensures everything is organized yet out of sight.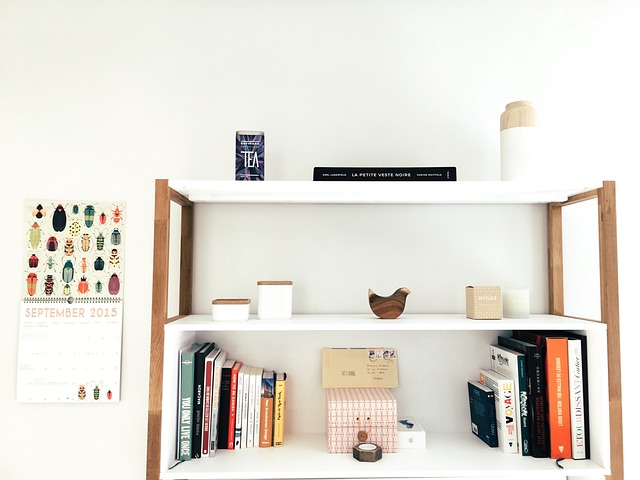 Add Decorative Touches with Bathroom Counter Decor
Once you've decluttered and organized your bathroom counters, it's time for decorative touches! If you're wondering how to style a bathroom counter without reintroducing clutter, keep things simple. Consider a small potted plant or candle in one corner. Also, you might add some colorful art pieces to the walls.
For especially small spaces, consider decorative touches that are also functional. For instance, you might store a toothbrush and toothpaste in a short, colorful vase. Additionally, a decorative clock on the wall adds both style and function!
Organize Bathroom Counter Space into Stylish and Functional Space
Since organizing a bathroom counter is often challenging for many people, consider some added tips on this subject.
Declutter the Bathroom Counter
Start the decluttering process by tossing out anything not usable. This includes expired products or items you simply don't need any longer. For instance, you might find that a certain hairspray brand doesn't work well for your needs. If so, there's no need to keep it any longer, much less leave it on your bathroom counter!
Pare down items on your bathroom counter by removing unnecessary duplicates. As an example, you might have several deodorant sticks because you enjoy the different smells. However, these can take up far too much space on the counter! In turn, keep just one stick and use it until it's gone, then bring out the next.
Never store "spare" items on the counter except for linens. Put away those secondary jars of mouthwash, toothpaste tubes, and so on. Only put what you're using currently on the counter.
Organize Your Bathroom Counter
To organize your items effectively, put them in groups according to their use and how often they're used. What does this mean? Simply put, you should have all your oral hygiene items in one space, shaving items in another space, and so on. Don't put your razor on one side of the counter and shaving foam on the other!
Next, organize items by frequency of use, as said. Items you use every day go in front of a tray or counter, or the most accessible spot. Infrequently used items should be at the back of the counter or any storage bin. Items you use more rarely should be put away in a drawer or cabinet! This ensures ease of use for everything on your bathroom counter.
Lastly, avoid bringing in new items unnecessarily. Put those spare items away until they're needed. Be generous about tossing out unused items as well. This will help keep you organized over the years.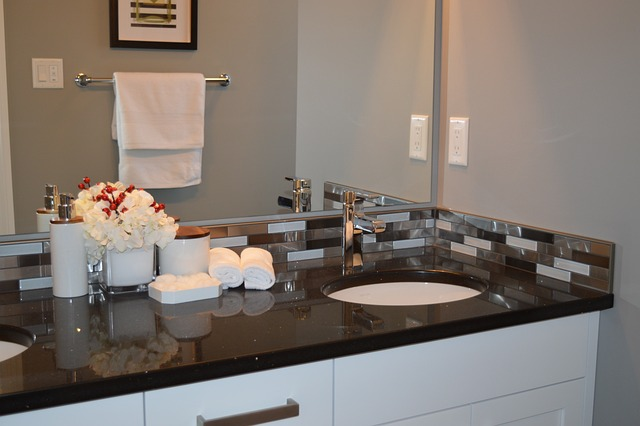 A Word From Our Crew
Greater Boston Kitchen Remodeling is happy to explain how to style a bathroom counter. Hopefully we've given you some good advice to follow. Also, feel free to call our Greater Boston kitchen remodeling team if you're ready for a new space in your home. We offer full-scale renovation, updates, and other needed changes to residential bathrooms. To find out more, give us a call today!