The day has finally come, and the kitchen remodeling company is pulling up to your house and unloading their equipment. You are totally stoked about your kitchen renovation, and so are your friends and family because you have been talking to them about it for weeks now. As the remodeling team starts setting up, you can't wait until it's all over so that you can see how beautiful it will be and so that you can get back to eating home-cooked meals in your fully functional, new kitchen. While getting a new kitchen is spectacular, here are a few things to know about a kitchen remodel in Boston that are good to know that no one tells you beforehand.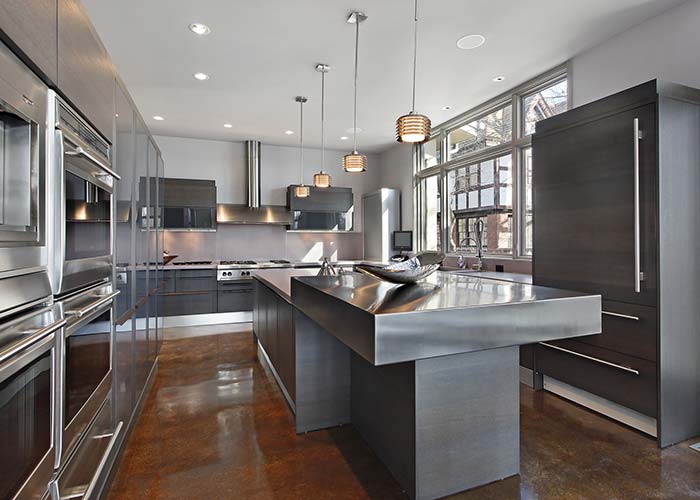 1. It Can Be Quite Pricey
If you want to get your kitchen completely renovated, know that the national average ranges between $13,000 and $38,000, with most homeowners in Boston paying on average $26,000. This price could go up exponentially based on several cost factors, namely the choice of cabinets you use. Cabinets alone can cost you upwards of $10,000. But, if you work with a team of kitchen designers who can help you navigate budget-friendly finishes...you'll still end up with a functional, beautiful kitchen renovation.
2. Consider an Ideal Kitchen Triangle
An ideal kitchen triangle allows you to access your sink, fridge, and stove without much struggle. It is both functional and aesthetically pleasing. Make sure that if you are having your kitchen gutted and completely rebuilt, the remodeling agency considers a kitchen triangle that works perfectly for you.
3. Is One Oven Enough?
A typical kitchen only requires one stove. However, if you have a large family or love to cook, you may need more than just one oven to prepare your foods. Instead of waiting for certain items to finish cooking and adding more, it may be a good idea to work an additional oven into your design. Some choose to put the extra oven in the wall. In addition to your stand-alone stove, it may be a good idea to include wall ovens.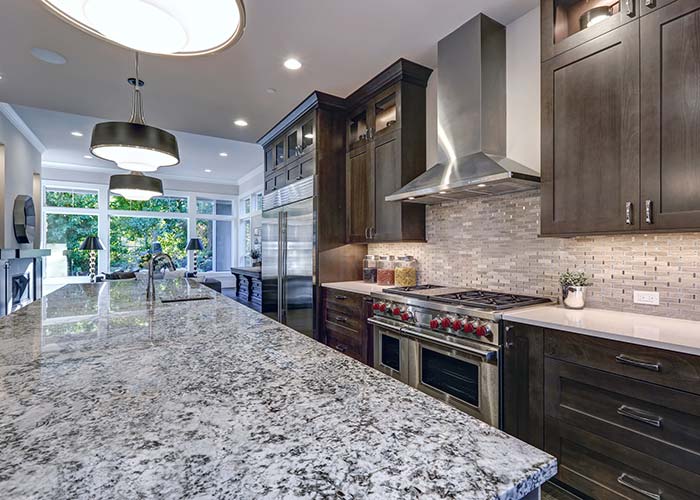 4. Be Careful When Choosing Stone Countertops
Stone countertops may be all the rage, but sometimes they can present problems in the kitchen. For example, if you love to cook, stone countertops may be beautiful, but they can get etched or burned if you aren't careful. So instead of worrying about damaging your beautiful stone countertops, it may be best to choose something much more functional over beauty in the kitchen.
5. Overhead Lights May Cast Shadows
Some homeowners prefer to have recessed lighting in their kitchens. While this is an excellent addition to a kitchen, keep in mind the recessed lighting placement. It could cast shadows in your kitchen when in use. Therefore, it is a good idea not to have it installed too close to cabinets. 
6. Cabinet Hardware May Not Be Ideal But Definitely Functional
Many homeowners like the idea of sleek cabinets that open without hardware. However, sometimes it is ideal to install cabinet hardware to make it easier to open and close doors and drawers in your kitchen.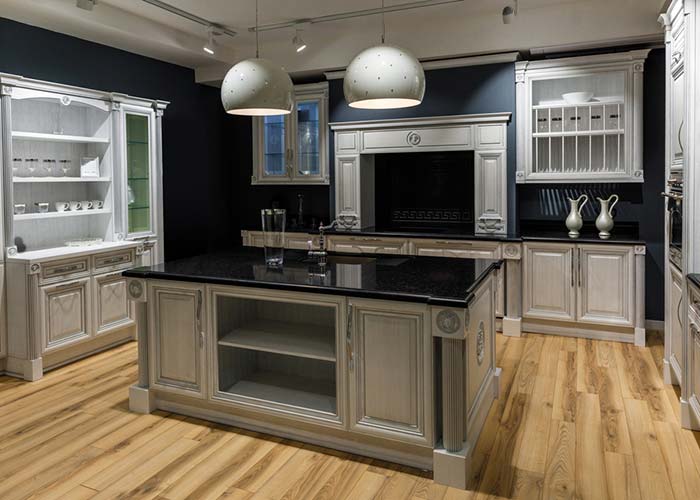 7. Your Backsplash Is Critical
You may watch your favorite home television shows and wonder why they make such a big deal about backsplash. Although backsplash has become a significant part of the kitchen decor, some fail to realize that it also has a functional purpose. While you may not want anything in this area of your kitchen, keep in mind that the wall behind your stove or sink will constantly be bombarded with food and water stains. Therefore, to keep from continually having to repaint this area, it is a good idea to add a backsplash here.
8. Consider a Double Sink
Although having a single sink may go well with your decor, it is a good idea to have a double sink for functional purposes. This is primarily true if you prefer to wash dishes by hand. The double sink allows you to have one washbasin accessible while the other is in use. It is also much friendlier to dish disposals than single sinks.
9. You Don't Have To Get A Full-Scale Renovation!
Some homeowners think they have to take a sledgehammer and demolish their entire kitchen in the way they do on television remodeling shows. However, if your kitchen has good bones, you don't have to gut it. Instead, throwing a coat of paint on cabinets, getting new flooring, and upgrading to new appliances can make your kitchen look brand new.
10. You Can Save on Demo Costs By Doing Some of The Work
If you are looking forward to demolishing your kitchen, you can reduce some of the costs by doing the work yourself and helping to get rid of the debris. 
11. Have Plenty of Contingency Money Budgeted
As Murphy's law states, "anything that can go wrong will go wrong." It's a good idea to keep this in mind when getting a kitchen remodel. Many additional variable costs may arise during the process, especially if you are doing a complete demo. Therefore, having a few thousand dollars for emergencies is a good idea. 
12. You Won't Miss Your Old Kitchen
No one will ever tell you this, but there are some things about your old kitchen that you simply won't miss. Although you may develop a nostalgia for your old kitchen, nothing can compare to your novel layout and functionality of the new kitchen renovation.
Are you ready to get a professional kitchen renovation done? Then look no further than the experts at Greater Boston Kitchen Remodeling. If you don't have all the money you need for the project, consider getting our 100 percent financing available to those who qualify. Call (617) 716-8717 today to schedule your inspection and get a FREE estimate on our kitchen remodeling in Boston.